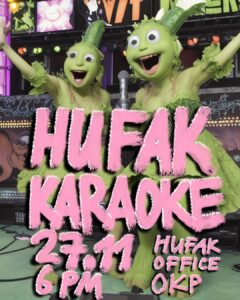 We invite you to join us for our first Karaoke party and fill our office with your favorite songs!
When? 27.11. 18:00
Where? Hufak Office – OKP ground floor
Can't make it? Don't worry, we are going to organize monthly karaoke evenings 🙂 The following dates will be announced on our instagram.